Nohô asked to art and culture enthusiasts to come up with ideas for outings. Here are their Tops 10, their favorite places and their best addresses. You will live exhilarating and unforgettable moments.
Top 10 art and culture outings
We all dream of having a magical selection with the ultimate in things to do. Yet there are as many Top 10s as there are people passionate about a subject and that is precisely what is interesting. To appreciate the art and culture of a city, village, region or country, it is therefore essential to choose the right one to show you around. For example, there is nothing more exciting when walking around Paris than following the Top 10 places to go out and walk in Paris brought to you by a city lover. Indeed, it is then neither a serie of monuments nor a succession of facts that you discover, but rather the little stories, the rising neighborhoods and the places where the pulse of the capital beats. You then have in front of you the true face of the Canal Saint-Martin, the Parc des Buttes-Chaumont, the Champ de Mars, the catacombs, the Père-Lachaise cemetery, the Latin Quarter, the Panthéon, the Butte Montmartre or the rue Crémieux.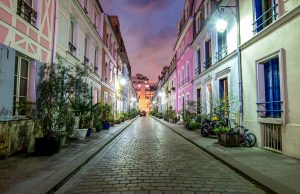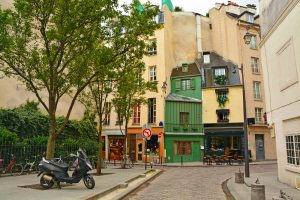 Art and Culture: what are the favorite outings of locals or inhabitants?
The art and culture of a city, region or country is best discovered when told and presented by a resident or regular. This is the opportunity to live as if you were a local or a local expert. For example, the host Laure, on the Nohô site, invites you to explore the Marais district in Paris. Her selection is linked there: What are the best addresses in the Marais in Paris?
What Art and Culture outings with children?
It is not always easy to introduce and interest children, especially younger ones, in art and culture. In the age of all digital and the king screen, it is essential to go beyond the simple guided tour to captivate them and offer them activities that go off the beaten track and dust off the traditional workshops. Hence the interest of the Nohô application because guests share their artistic and cultural passions, street art or manga drawing for example. If your child likes it, then all you have to do is to book online to allow them to meet a person who will share his enthusiasm for the arts and culture.
How to meet art and culture enthusiasts?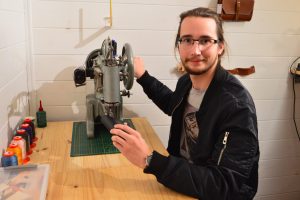 This is certainly the most difficult thing to find. There are a lot of sites and companies that sell sightseeing activities and tours. However, it is difficult to meet a true enthusiast who offers you to share with him a few hours of his time and agrees to convey to you his enthusiasm for his hobby, his profession or his humanitarian or solidarity commitment … The Nohô site remedies this and highlights relationship of art and culture lovers with Nomads who want to know more. Your outing is no longer a simple guided tour: you dive into the heart of a passion. This is the experience of Laurence, for example: Partage Nohô: why did I adore this leatherworker's workshop?
How can you earn money by offering ideas for art and culture outings?
Do you have a passion for the arts and culture? Do you agree to share it and explain it to someone interested? Publish your sharing offer on the Nohô website and earn 25 € for each reservation. It's easy, because you don't have to change anything in your usual life. You only allow other people to be with you during your passion time. For example, you can offer an unusual walk in a district of your city, an original escape game, a tailor-made visit of the Louvre, an approach to drawing in the style of the great painters and many other ideas for outings.